The Region's Largest
Creative Hub
Ideally located in the heart of the Dubai Design District (d3), the campus offers students vibrant, artistic, and fun surroundings, all within a short walking distance from DIDI.
Home of the region's most talented creative thinkers, d3 is a prime location coveted by artists and designers, mixing the advantages of an urban city with a cultural and dynamic scene.
The area boasts avant-garde and modern concepts from art galleries and design houses to retail stores. It is the ideal place for design students to get inspired, grow their talent, and thrive.
The Creative Community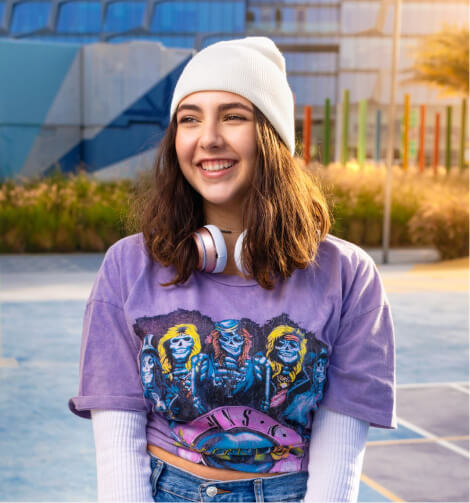 In d3, product designers, fashion designers, artists, digital designers and artists, architects, interior designers, and luxury brands come together. The community is continuously growing and welcoming new talent.
The diversity, synergy, and community sense make an ideal ecosystem for both aspiring next-generation innovators and established designers. The d3 community joins hands to innovate for a better, sustainable, and beautiful future.
Happening Now
Discover, explore, and join some of the region's most popular artistic, cultural, and design events happening in Dubai.